MetroFM is part of the government owned South African Broadcasting Corporation (SABC) which started broadcasting Radio Metro way back in October, 1986 to compete with the now defunct Radio Bop. Playing a mix of urban contemporary and bubblegum pop, Radio Bop was able to reach black audiences in parts of the Transvaal by broadcasting on the AM band from the then Independent neighboring country of Bophuthatswana where it was licensed. This prompted the SABC's then management to launch Radio Metro which was put on air in about six months, from the planning stages.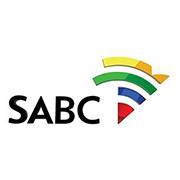 The station launched the careers of a number of radio celebrities including Bob Mabena, Shado Twala and Lawrence Dube.
Over the years the station has had a number of competitors, including in the very competitive Johannesburg radio market where two stations, Kaya FM and YFM, launched in mid/late 1990s have taken away some audience from Metro FM.
Dj's / Omroepers:-
ADIL
AMON
ANGIE KHUMALO
CHRISELDA
CHRISTOS
DINEO RANAKA
DJ FRESH
DJ MALWELA
DJ MLU
DJ SHIMZA
DJ VINNY DA VINCI
ISMAIL ABRAHAMS
JOE MAN
KGOPEDI LILOKOE
KHANYI MBAU
LERATO KGANYAGO
LULO
MARIAN
MASECHABA
MELANIE BALA
MO FLAVA
MO G
MPHO MABOI
MSIZI SHEMBE
NAKED
NOTHEMBA MADUMO
NTOMBI
OSKIDO
OWEN
PEARL MODIADIE
PRUDENCE
RAMS MABOTE
SENTLE LEHOKO
SIPHOKAZI JANUARY
SIYANDA
SOMIZI
THAMI
WILSON
Frequencies / Frekwensies:-
Sea Point – 91.7 FM
---